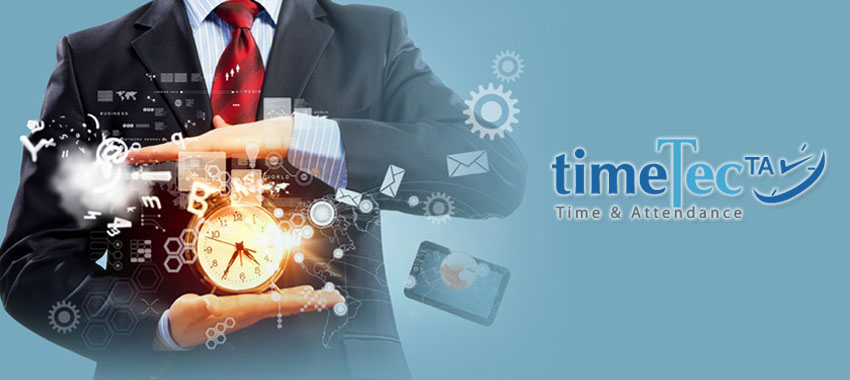 Approval Module in TimeTec TA
A Feature to Manage Your Operation Better
TimeTec TA is a cloud-based time and attendance system designed to cater to various organizations of different sizes. The software records and monitors the times each employee clocks in and out based on their assigned schedules and rosters to determine efficiency of a company's workforce.

To add more features to TimeTec TA, the next important development is Approval Module on web and mobile application to make it easier for users to handle overtime, rectify inaccuracies and manage swap shifts for a more effective operation. Approval Module in TimeTec TA lets companies set their own approval rules, criteria and list of approvers before the approval could be applied. When all the approval criteria are met, and approvers matched within its validity period, the request can get approved or rejected instantaneously.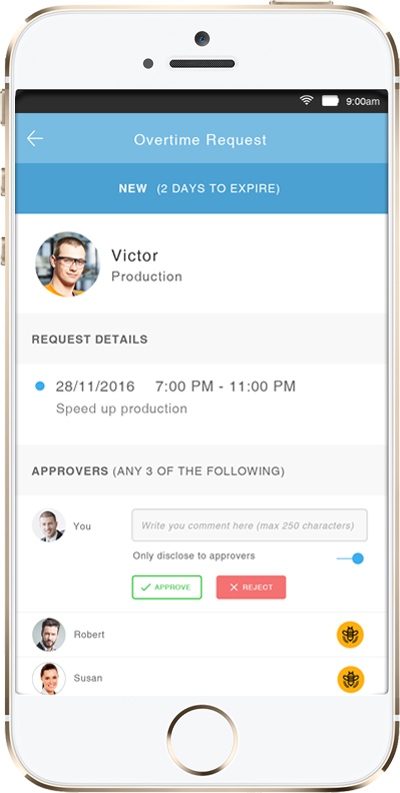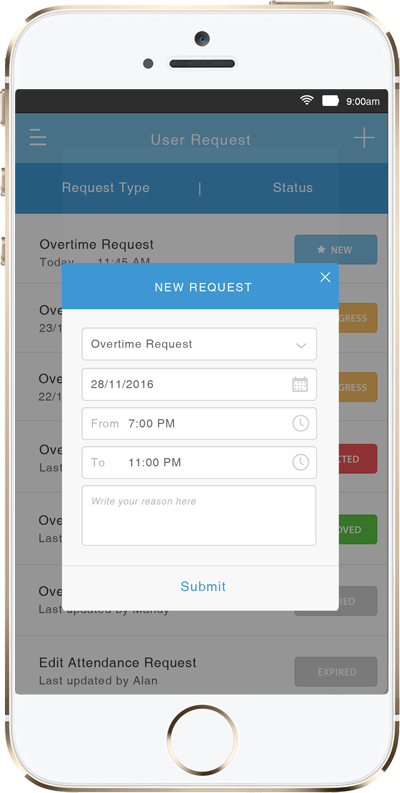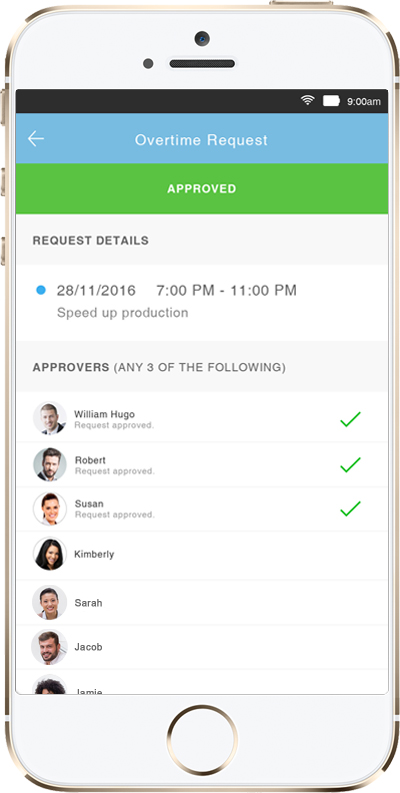 With the availability of this feature on mobile application, Supervisors and Superiors can approve or reject overtime applications directly from their smartphones and they can also monitor employees who are taking overtime, request for amendments in attendance and also requesting swap shift for better operation and cost control. Using TimeTec TA App, employees can requests for overtime from their smartphones and once the requests are in, their superiors will get instant notification on the phone for immediate attention. For organizations that require multilayer of approvers, TimeTec TA Approval Module has been designed to accommodate random approvers, sequential approvers or a fraction of the approvers.

The Approval Module for Overtime in TimeTec TA will be rolled out by March 2017 and soon after we will work on Approval for Edit Attendance and Swap Shifts.