Known as the One Stop Business Solution for all event needs - Brainwave Channels Sdn. Bhd. manages all phases of running corporate events, marketing events or any other general events. Brainwave's main projects' goal is to assist clients in getting the best deals; and with strong support from its partners, the company did successfully streamline the sourcing and dealing with a long list of loyal contractors and suppliers. Their establishment of the cycle of event management from planning, to promotion, to at-event, until post-event has been showing a positive growth in terms of customers' recognition of their efficiency of products and services.

Forming a team where trusts are crucial in carrying out the one stop solutions respectively, Brainwave's HR team has noticed an internal issue for which they know they have to finally put an emphasis in addressing before it turns into a major dispute within the organization.
TimeTec TA
serves as a one-stop service workforce cloud solution,
lends a helping hand to Brainwave Channels Sdn. Bhd. in automating manual works and complicated work procedures.
Data Automation
Benefit HR from inputting data manually
Data input can be synced directly to the system whenever
GPS Clocking
Benefits staff to clock-in/out anywhere anytime
Locate remote & work from home staff while monitoring daily attendance
Time Attendance Report
Benefit management to conduct post-work performance evaluation
One single system to generate and download all reports in multiple formats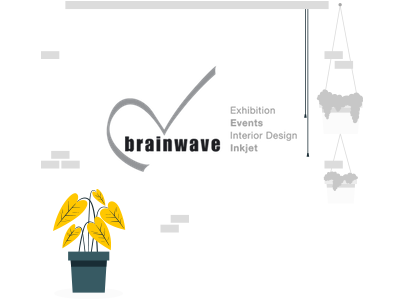 Today, Brainwave Channels Sdn. Bhd. is able to keep up even better the pace in offering a one-stop event planning solutions to customers. Plus, they are growing to a higher level of confidence and recognition with its staff management workflow.