!– Global site tag (gtag.js) – Google Ads: 123456789 –>
| | | |
| --- | --- | --- |
| 1. | Simple Tracking for All Employees, All Locations. | |
| | | |
| --- | --- | --- |
| 2. | Roster, Policy & Setting | |
| | | |
| --- | --- | --- |
| 3. | Reportings, Payroll Calculation & Backend Support | |

1. Simple Tracking for All Employees, All Locations.
Real-Time Data




All data is live, no matter where you are.

Easy Clock-In/Out




Employees clock in/out & real-time automatic updates.

On-the-Go Tracking




Track employees, in-office or at remote sites.

Geofence Location




Set the permissible radius for your employees to clock in/out.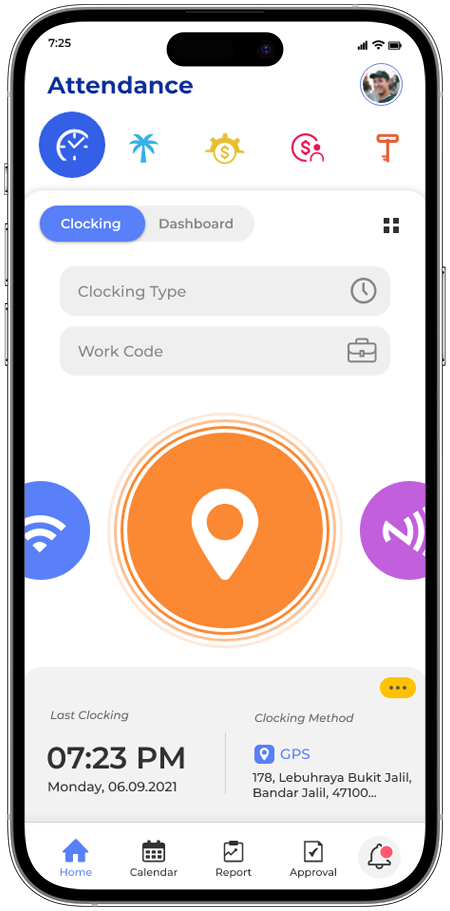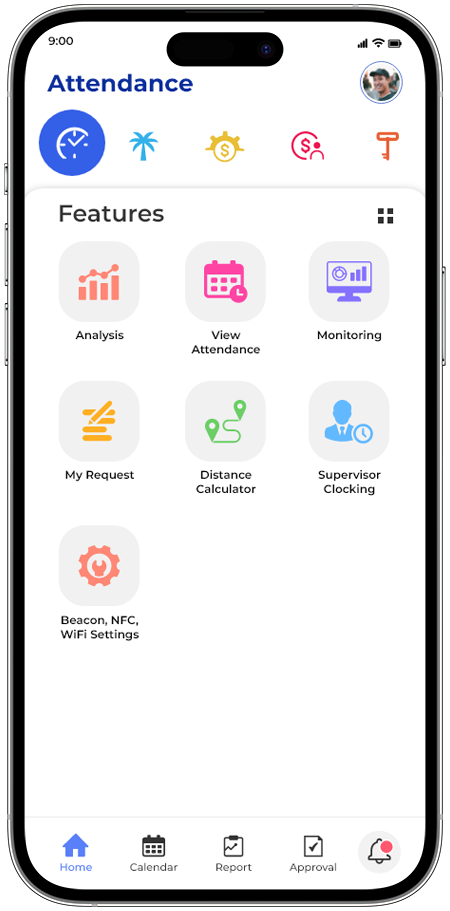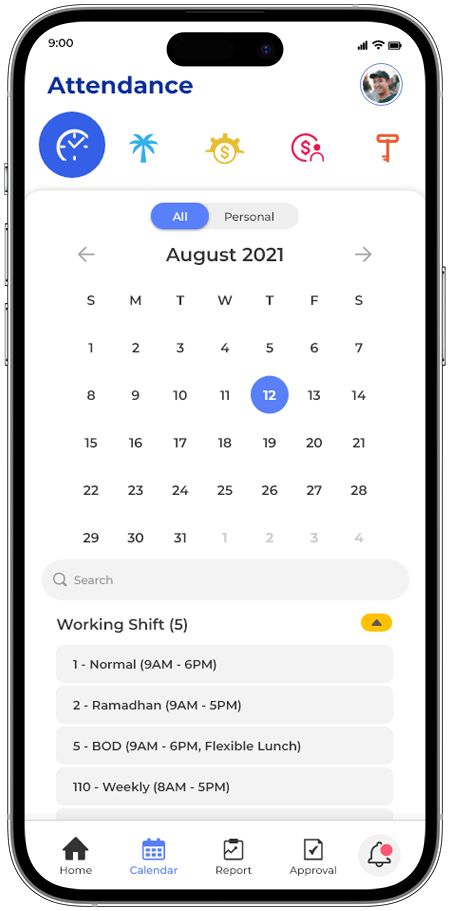 Multi-Location




Consolidate data from multiple locations, outlets, and branches automatically.

Various Clocking Methods




Clock in with a smartphone, face or fingerprint. Your choice.

Distance Calculator




Calculate your employee's travelled distance accurately using GPS (for mileage claim purpose).

Tardiness Alert


Notification of employees' late in or early out activities on the TimeTec TA app.


2. Roster, Policy & Setting
Work Schedule & Roster




Easy customisation of work schedules & rosters for all employees.

Overnight Shift Scheduling




Manage overnight shift employees on the same day & shift.

OT Application & Approval




Manage and review OT requests at your fingertip.

User-Friendly Dashboard & Performance




Overview of your company's performance, tardiness and OT request.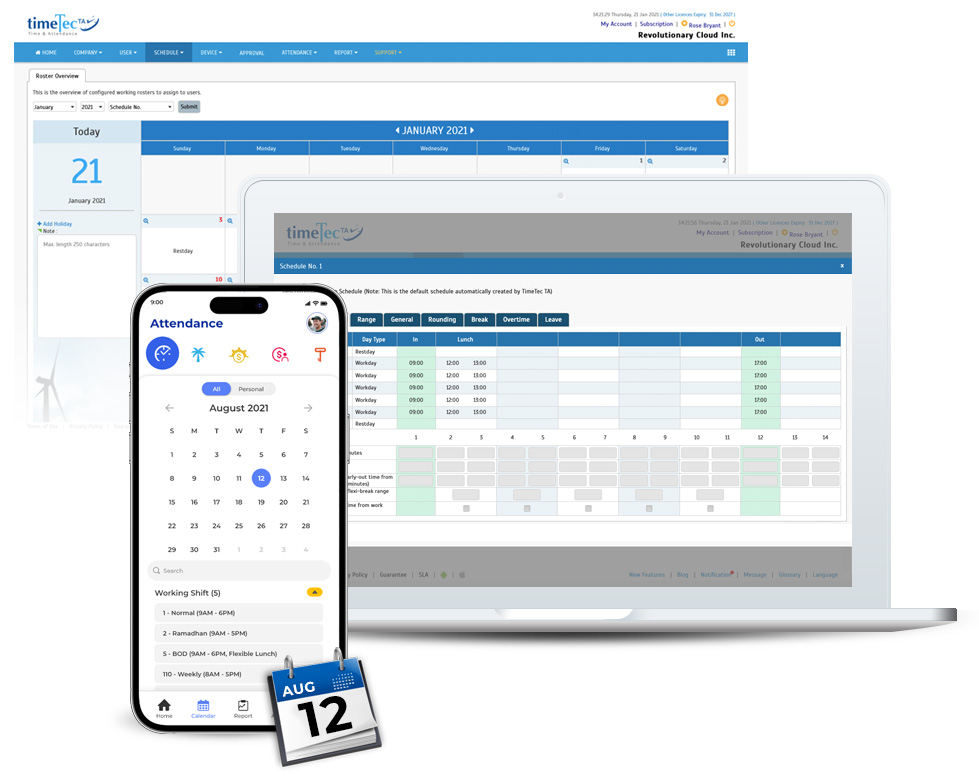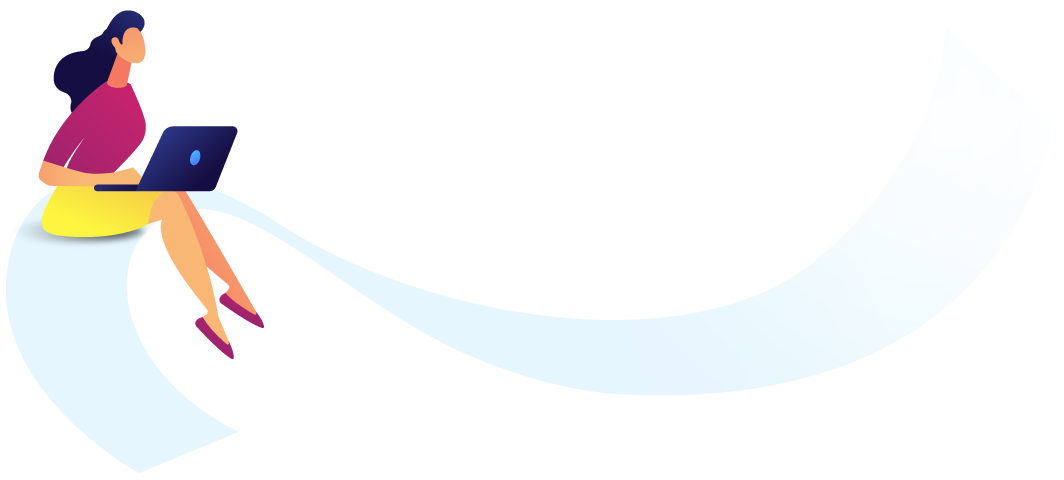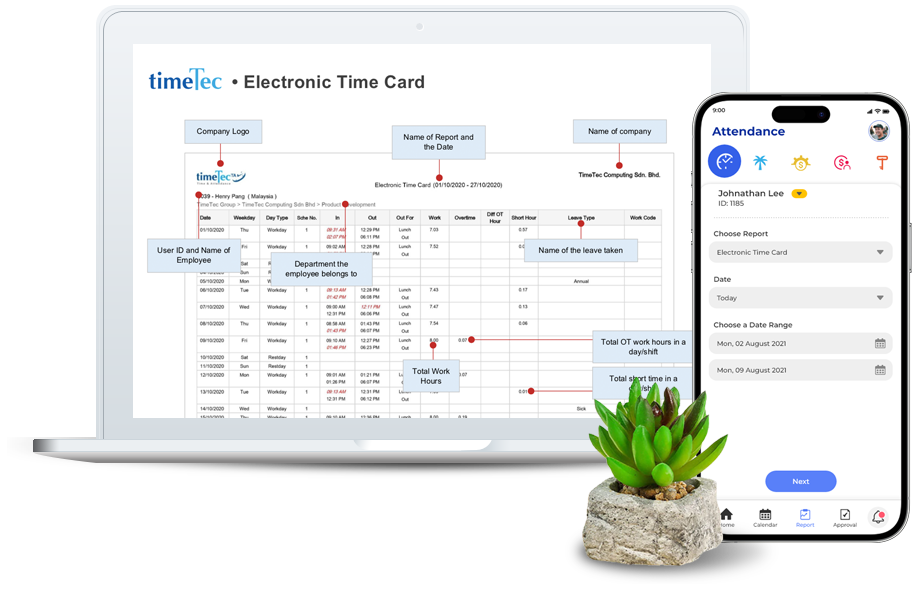 3. Reportings, Payroll Calculation & Backend Support
41 Advanced & Real-Time Reporting


Generates what matters to you in real-time.


Eliminate Calculation Error




Automated payroll calculation eliminates errors, eradicates miscalculation and ensures correct payments to staff all the time.

Payroll Integration




Integrated with multiple payroll systems or exports in Excel xls. or csv. files.
24/7 Support




We have your back, you could find us anytime around the clock for an assistant.

20 languages available




We have hired humans to translate our system to the most common languages on earth.

Security & Privacy




Your data remain yours. We are PDPA & GDPR compliances and certified with ISO 27001.
Watch our video on YouTube to know more about
Empowering People in your HR Ecosystem
TimeTec © 2023, كل الحقوق محفوظة