Service Industry is Hinging On Its People
Learn How TimeTec TA Centralizes Workforce's Attendance & Scheduling Effortlessly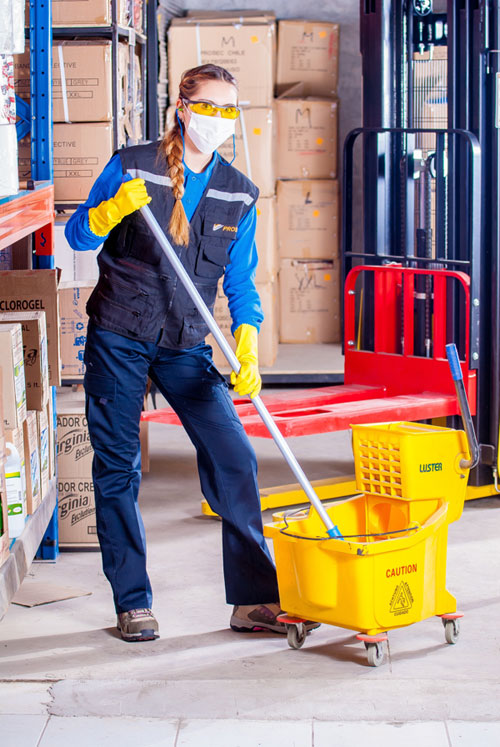 Service industry thrives by properly assigning its dynamic workforce to fulfill the requirements of the business's operation. Success within this industry more often than not depends on the ability of managers to carefully plan and schedule the workforce for their business as well as the high discipline of the staff. There are a variety of tasks performed by staffs who work in the service industry such as event planning services, cleaning services, consulting services, and much more, whereby the customers are actually purchasing the services instead of the products from the provider. Scheduling is key when it comes to service industry because by having a good solution that can handle dynamic employees portfolio, companies can minimize payroll errors, control workforce cost and enhances employee morale at the same time.
Nevertheless, planning of workforce schedules is far from easy and it takes a lot of time, effort and skills for the managers to get the mix right. The good news is, the market offers advanced tools and systems to cater to staff attendance and schedule planning. Hence, it's imperative for service providers to choose the right system in order to handle their employees properly and ensure smooth operation all year long.

TimeTec TA is a cloud-based time attendance workforce solution that handles time attendance as well as staff scheduling in a centralized system on cloud. Attendance data for TimeTec TA can be obtained from the connected FingerTec biometrics terminals and let's not forget the Time Beacon, NFC Tags and GPS Clocking options from TimeTec TA App. Accessible online, scheduling in TimeTec TA is hassle-free, automatic and systematic; suitable for the deployment in any service industry.

Get to know 10 TimeTec TA features which are crucial for the service industry. To top it off, all of these features and more are offered at a flat price of only USD2/user/month without any hidden cost, and the use of TimeTec TA App in mobile is inclusive as well.
Multi-level User Login with Different Access Permissions
It is normal for service companies to have employees stationed at multiple locations for providing regular services on a daily basis to their clients, e.g. commercial and residential cleaning. The use of biometric terminals installed at each work location paired with a cloud-based time attendance solution such as TimeTec TA can provide team supervisors the ability to monitor employees under them all while maintaining the privacy of other teams. When supervisors have such data on hand, they are better equipped in detecting attendance irregularities which are affecting their team's performance and are able to resolve those issues quickly. On the other hand, a higher level administrator that oversees numerous teams can also monitor work situations easier without always having to personally inspect each site just to ensure that their workers are actually on the job. This in turn helps improve the service quality provided to your own customers.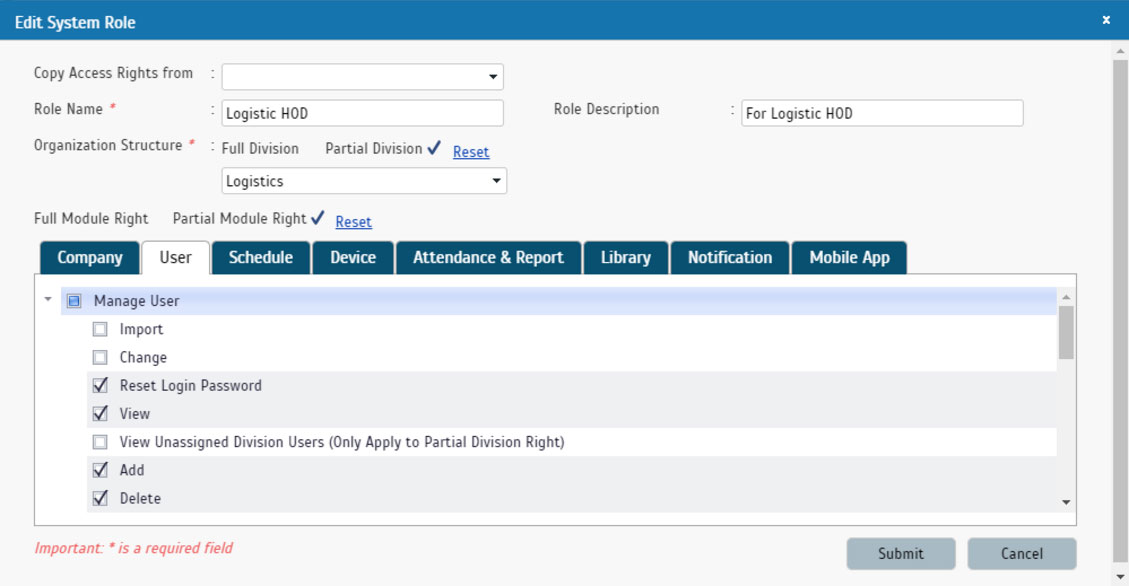 Automation Reduces Manual Tasks and Errors
For any organisation with a large workforce that operates in dispersed locations, e.g. IT service centre/telecommunication service provider: If your HR department needs to manually track staff attendance from every branches/outlets numbering in the hundreds at headquarters, it is not only time consuming but there's also a higher likelihood for calculation errors to occur and this is especially risky whenever it involves payroll and compliance with labour rules. To deal with this, deploying FingerTec terminals connected to the advanced TimeTec TA for automation of time and attendance management will definitely go a long way in reducing administrative cost and saving time. Your HR department can finally leave the days of manual data entry behind and always be reassured that fair and reliable records are used within everyone's payroll processing.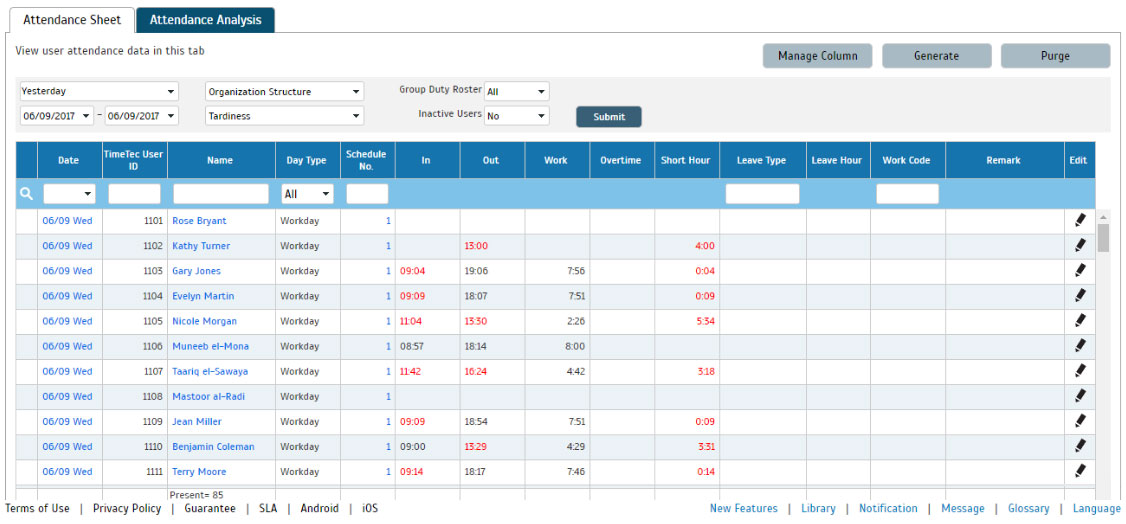 Control Absenteeism, Indiscipline and Dishonesty
In both situations above, the overall aim is to achieve optimal work efficiency. Regardless of whether a branch supervisor or a HR executive across the country is tasked with looking at staff attendance, they will definitely need timely and accurate attendance records to be able to spot counterproductive staff behaviour like absenteeism or tardiness. TimeTec TA can certainly fulfill that by providing a complete view of employees' attendance in real-time through smartphones or web browser for your convenience. Coupled with biometric devices for clocking verifications, you can even aim to totally eliminate dishonest conduct such as buddy punching, whereby a fellow colleague punches for other staff's time.
Ensure Proper Scheduling and Staff Presence to Meet Contractual Obligations
In the tertiary or service industry, what you offer is mostly intangible and you usually have to rely on skilled personnel to provide that. Whether you are running an education centre, a courier company or a hotel, if the adequate or key staff is not present at the moment, chances are you won't be able to provide the best service or possibly no services at all. Therefore, the timing for this service delivery is usually written into your contracts as the scheduling and attendance of your client-facing staff is critical. For this case, TimeTec TA can create and manage effective scheduling since it offers multiple scheduling templates for various operational needs such as multiple/overnight/swapped shifts, overtime, flexible hours and part time/outstation workers for your convenience.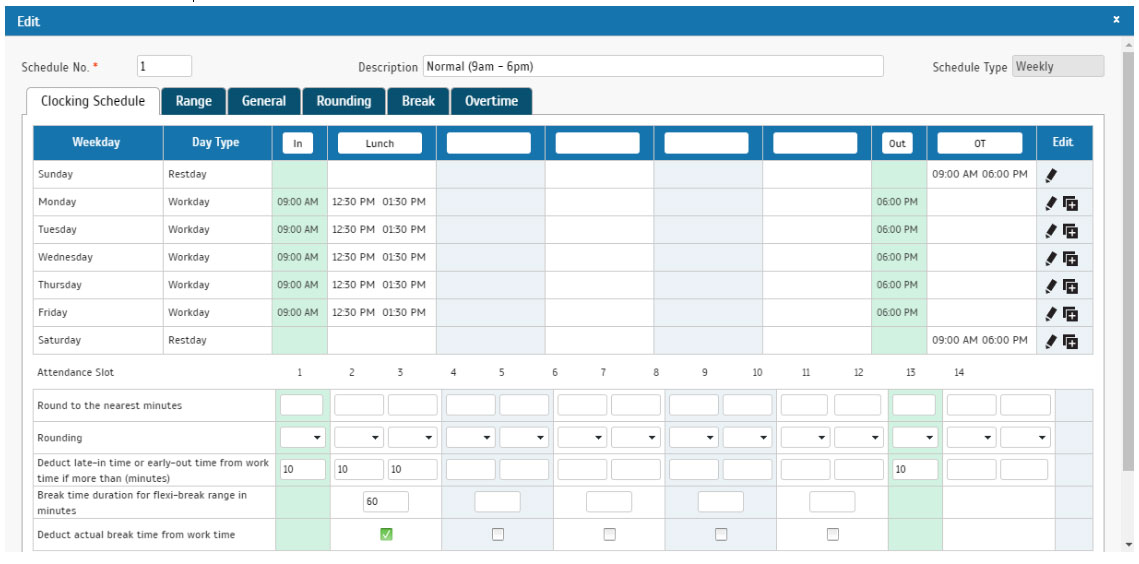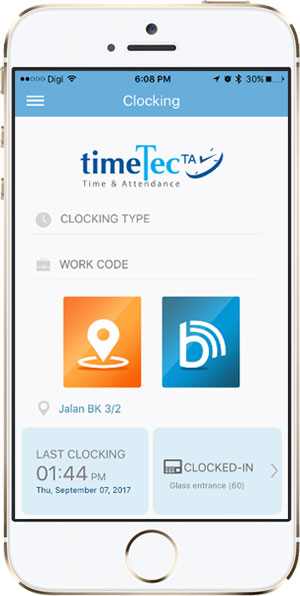 TimeTec Mobile for Flexible Clocking
Employees that regularly work out of office for various consultations/meetings/work on site, e.g. maintenance engineers, consultants: If your company is already using biometric terminals in the office for employees' daily clocking, you can now enhance that with TimeTec mobile to also capture the time when they work out of the office. TimeTec TA app is a mobile solution for iOS and Android smartphones, where employees can report and view attendance using mobile network and GPS locators or even Beacons and NFC tags. This is useful if you need to provide flexibility for some of your staffs to work anywhere and also balance that with sufficient accountability and fairness.
| | | |
| --- | --- | --- |
| | | |
| Beacon | | NFC Tag |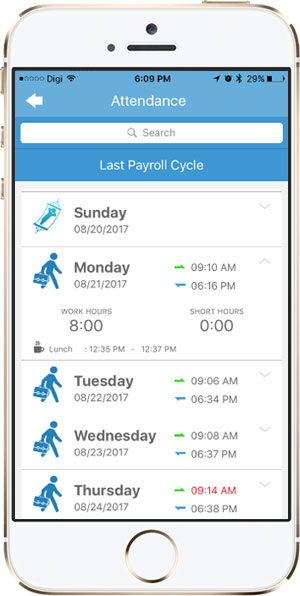 Track Overtime and Costs
Employees that work at events, e.g. event management/technical services/catering: If your employees need to work irregular hours such as often rotating in and out of office depending on the event requirements, you can thus use TimeTec TA with a mixture of clocking methods to track work hours and overtime for each occasion. Our system's features include job costing option where you can compute each project's actual work hours to evaluate cost-effectiveness as well as the option for overtime requests and approvals, if provided in your company's policy. Besides that, you can also easily maintain or organise records for part time staff paid by the hour who only assists on special days.

Easily Accessible for All Employees
In TimeTec TA, each employee is provided with a private login account thus allowing them to view their own attendance anytime or anywhere. Since it's on cloud and can be accessed by all via web or mobile, everything is transparent and employees can be more independent and aware of their own working habits. The system also caters for staffs input as they can request for amendments if any irregularity is found within the data.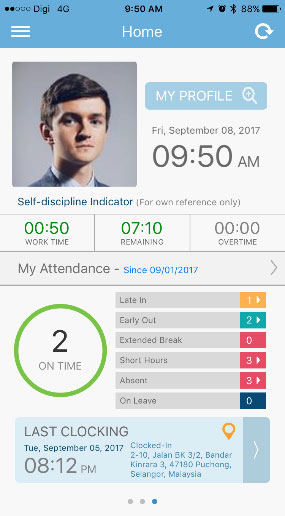 Attendance Data is Centralised on Cloud
For those with terminals in all branch offices: Data is pushed to the cloud and synced automatically from all locations as long as there is an internet connectivity no matter how many terminals or locations are assigned, even if it involves other different time zones as well. Hence, this conveniently centralises the attendance data for easy access and all your company's reporting needs. Within the application, we provide a list of all connected terminals in every existing branches. Moreover, administrators can also transfer and manage employees between different locations hassle-free.

Integrate With Many Payroll Systems
TimeTec TA offers the flexibility to export attendance data into CSV, XLS and TXT format as input to various 3rd party payroll software. Besides that, data from the system can also be directly exported into certain payroll such as UNIPay and MYOB. Furthermore, we have the TimeTec TA SDK which provides a Web service Application Programming Interface (API) that enables third party application developers to integrate their solution with TimeTec TA. In other words, the API provides a complete set of interfaces to access your organisation's information using simple, powerful, and secure application programming interfaces.

Various Reports & Auto Report Scheduler
TimeTec TA provides all kinds of reports to justify the cost and investment to the management. With more than 30 configured reports that include detailed movement analysis, daily electronic card, on leave report, tardiness report and etc., employers could easily identify the problematic areas and take remedial action whenever necessary. On top of that, TimeTec TA report scheduler feature also conveniently automated the whole report generation process which in turns allow you to generate the required reports periodically even if you do not login to your TimeTec account. Simply setup the Scheduler once and the system will automatically generate and email the reports to you as well as other recipients at your specified times.

At a flat price of USD2/user/month investment, service companies get more than what they bargain for. Accessibility, transparency, convenience and accuracy are assured with TimeTec TA. Get TimeTec TA trial at https://www.timetecta.com/free_trial and contact info@timeteccloud.com for consultation.
iNeighbour
+6018 - 7888 238
FingerTec
+603 - 8070 9933
TimeTec © 2023, All Rights Reserved